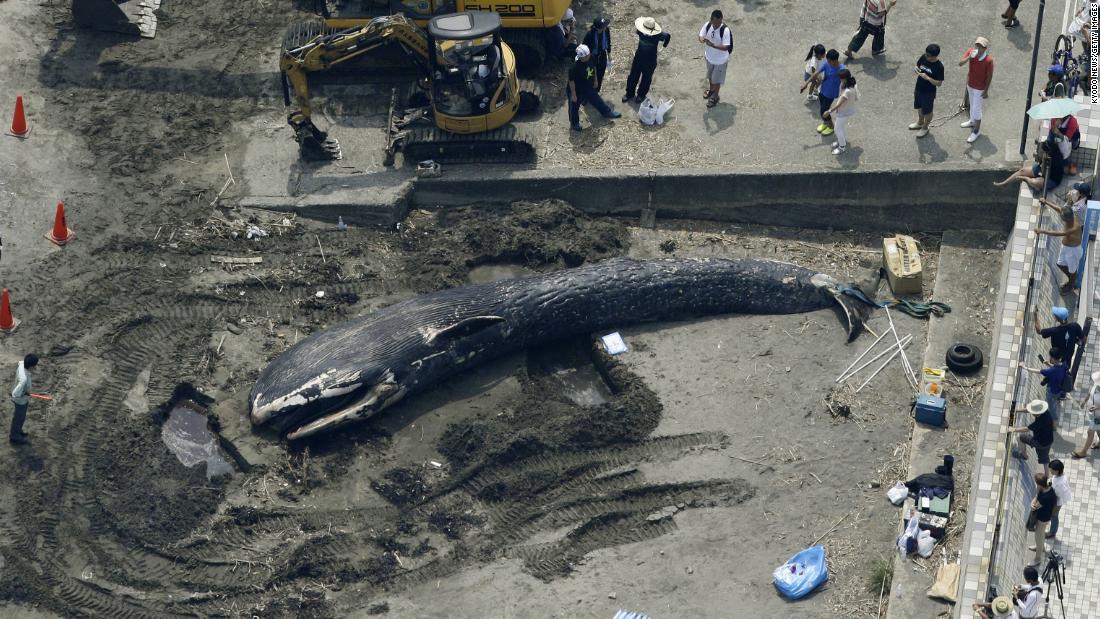 World News / YouTube

Beachgoers in Kamakura City, Japan, received quite a shock on Sunday when a 34-foot blue whale washed up dead on the beach.

The Washington Post
reported that experts claimed this is the first time a blue whale has ever been recorded on Japanese shores.
The cause of the mammal's death is
reportedly
unknown.
Civil engineers were called to the beach to move the whale ashore for examination.
Yuko Tajima, a curator at Tokyo's National Museum of Nature and Science,
said
that the whale was male and likely born earlier this year.
According to
The Asahi Shimbun
, the museum is expected to shift the whale to a facility in Shizuoka Prefecture for further analysis.
They are the largest animals on the planet, weighing up to 200 tons, according to the
World Wildlife Fund
.
The species was hunted to the brink of extinction by commercial whalers from the 40s to the 60s until they were made a protected stock by the
International Whaling Commission
.