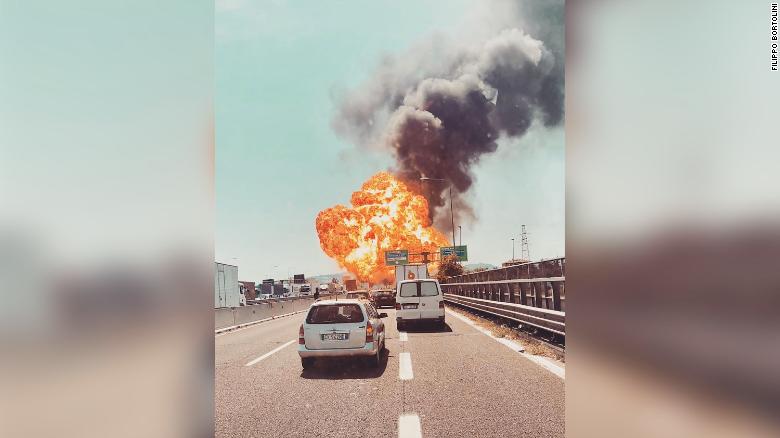 A tanker truck exploded in Bologna, Italy, leaving at least three people dead and more than 55 people hospitalized.
At least three people died and 67 were injured after a tanker truck exploded on a highway in Bologna, Italy, a spokesman for Italian state police told CNN.
Marco Granna, a spokesman for the local health agency in Bologna, told CNN that 55 people were taken to the hospital for treatment of first-, second- and third-degree burns.
Chiuso raccordo autostradale tra Bologna Casalecchio e il bivio con la A14

Bologna-Taranto, in entrambe le direzioni, a causa di un incidente al km 3 che ha visto coinvolta un' autocisterna.

Chiuso anche il relativo tratto tangeziale

In corso rilievi

#poliziastradale @StradeAnas pic.twitter.com/tUZBBBTM0H

— Polizia di Stato (@poliziadistato) August 6, 2018
Footage of the incident showed an enormous fireball and plumes of thick, black smoke in the sky .
The explosion ripped through the pavement, leaving huge holes in the road surface.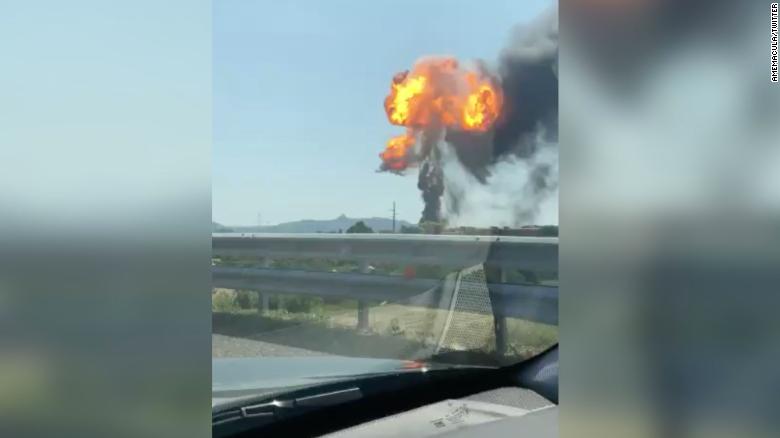 According to police, the incident took place at Bologna Casalecchio and the junction with the A14 route from Bologna to Taranto.
Police have warned the public not to go near the area of the explosion.