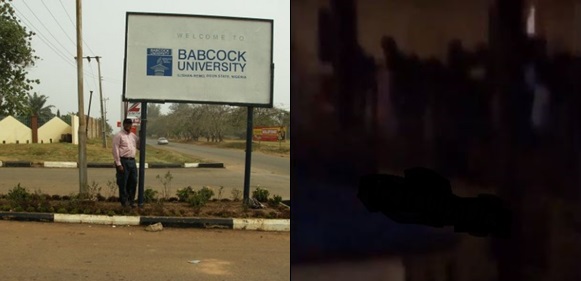 A 200 Level student of the Department of Public Health, in Babcock University, on Valentine's night, caused a frenzy in her hostel after she jumped down a 3-storey building over Valentine's Day gift.
According to her colleagues, the lady decided to attempt su#cide after a disagreement with her boyfriend who failed to get her gifts.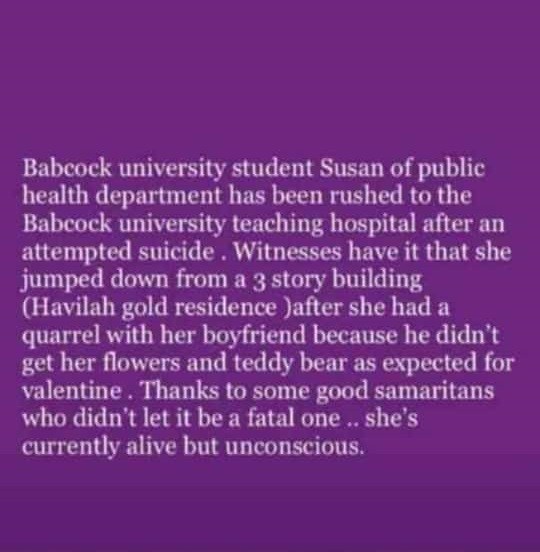 Video Player
The incident happened at the Havilah Gold residence and the victim has since been rushed to the hospital, and is currently unconscious.