A young man was forced to shed tears about the future of the country when political campaigners loyal to the APC handed him a sachet of garri, sugar and groundnut to hold his tummy against hunger.
The young man created a scene as he burst into tears as he became paranoid about the future of the country under the present administration.
See more photos and vido below;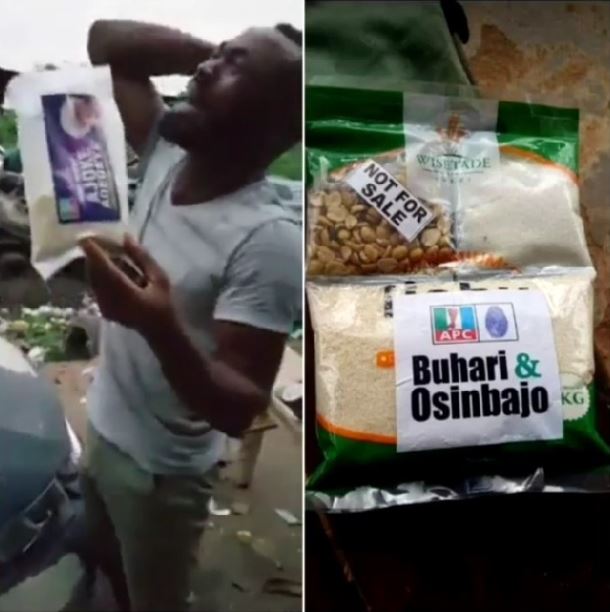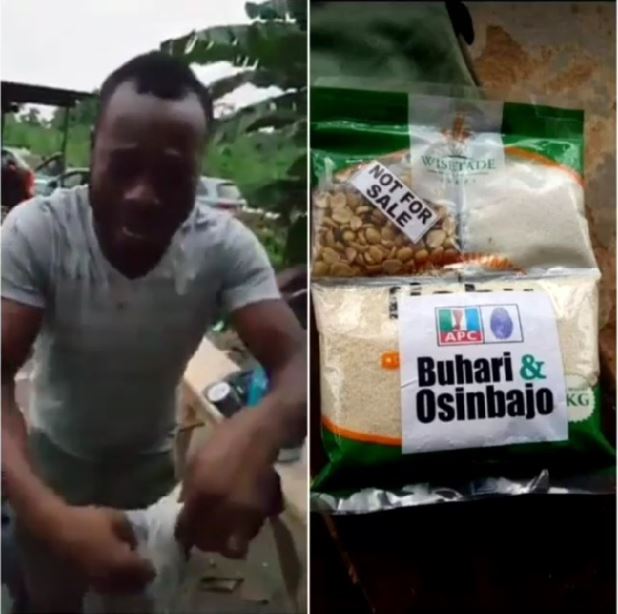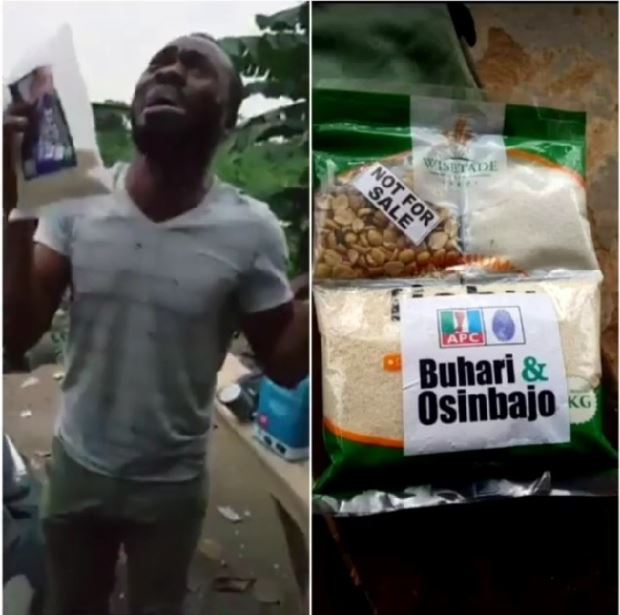 It would be recalled that politicians in Nigeria tend to share several eating materials to sway votes especially in rural areas.