It's pretty emotional, really.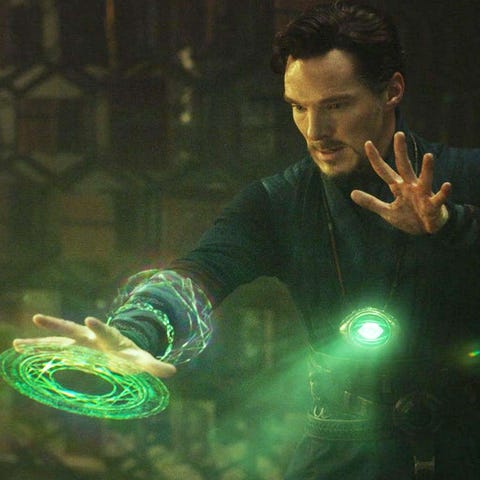 Disney
Note: This article contains spoilers for Avengers: Endgame.
It may mark the end of a cinematic era, but
Avengers: Endgame
still caused us to ask a fair few questions.
Does Captain America's
romantic time travel quest really work
? Will
new/old Gamora
go on to love, or at least tolerate, Star-Lord? What's going on with the timeline of
Black Widow
's solo movie?
Well, the blockbuster's screenwriters, Christopher Markus and Stephen McFeely, have settled a few outstanding queries with
The Hollywood Reporter
, including that Time Stone conundrum back in Infinity War.
As all Marvel fans know, Doctor Strange discovers that there is only one outcome of more than 14 million in which the Avengers win.
Since the film came out, there has been speculation as to whether or not there were other possible victorious futures, but just one in which the pesky Infinity Stones would also be destroyed – which was somewhat cheekily sold as the 'only' option by Strange to ensure they didn't do any more damage.
Well, now we know. Markus and McFeely insisted that there was only ever one way it could conceivably have gone down, and revealed the real hidden meaning behind that Infinity War moment.
They said: "The only way this works is if Tony dies. If you go back and watch Infinity War, when [Strange] says 'one', Benedict... is just choked on emotion. Now that you know the end, go back and watch that moment. He means, 'You're going to have to die, Tony'."
We're not crying, you're crying...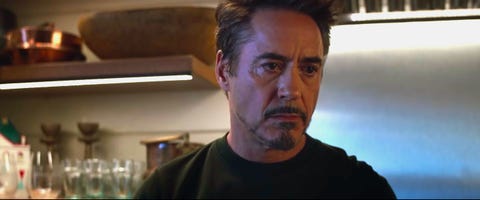 Marvel Studios
We earn a commission for products purchased through some links in this article.
Speaking of Endgame-related tears,
Hayley Atwell
(who plays Captain America's lifetime love Peggy) has spoken out about her reaction to her character's bittersweet ending.
Speaking to
The Telegraph
about her first reactions to the twist, Hayley said: "I cried when they told me that, but it was such a delight."
The actress' involvement with Endgame was so secret that she was even hidden from her cast mates – being bundled into trailers for days on end without any of them noticing.
Avengers: Endgame is out now.
source
digital spy