The 19-year-old is known amongst beauty fashion circles.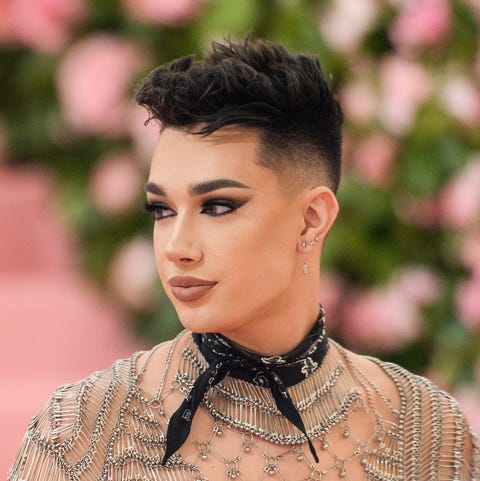 YouTube star James Charles
has reportedly lost over 3 million followers after some recent controversy he has been involved in.
The 19-year-old beauty vlogger runs an incredibly successful page – amassing around 16 million subscribers in the past three years – but a feud with one of his fellow YouTubers appears to have derailed his popularity.
Recent controversy around meet-and-greet tickets for his fans hasn't helped his cause, either.
YouTuber Tati Westbrook appeared to call out James as she (without actually naming him) accused him of being unsupportive, after a flurry of videos endorsing Sugar Bear Hair supplements were uploaded to his Instagram account.
Tati is in direct competition with Sugar Bear Hair through her Halo Beauty supplement brand, and viewed this endorsement as in bad taste.
Although James eventually apologised (which you can witness in the video below), Tati released a video of her own accusing him of inappropriate behaviour and unsavoury comments.
In his initial response, James directly apologised to Tati and her husband for letting them down, adding that they'd acted like "parental figures" for him in LA.
"What sucks the most is that I know there's nothing I can say or do to ever earn that friendship or trust back but I don't blame them for it," he stated.
"A lot of the time when I've had to address things in the past, I've acted out of impulse and I've gone off and tried to pull receipts or facts or screenshots and play the victim and I'm not doing that today, I'm not. That is all I have to say, I'm sorry."
And according to the website
Socialblade
– which tracks social media statistics and analytics, specifically YouTube – James' page on the video-sharing platform has fallen from 16,553,579 subscribers as of May 9, to 13,908,888 at the time of writing.
Meanwhile, the aforementioned meet-and-greet with his fanbase hasn't done the YouTube star any favours, after some VIP tickets for the event were priced at $500.
In Twitter posts that were later deleted (via Metro), James said that he "begged" his team to change the prices, but this wasn't possible, adding: "instead, i made sure meet & greet was more accessible and ensured that the highest ticket was worth the price. i'm sorry i can't make everyone happy, i'm trying my best."
This follows controversy surrounding comments he made on an Instagram post after the Met Gala (via
Seventeen
).
In the post, James called himself a catalyst for "influencer representation", which raised eyebrows amongst his fanbase.