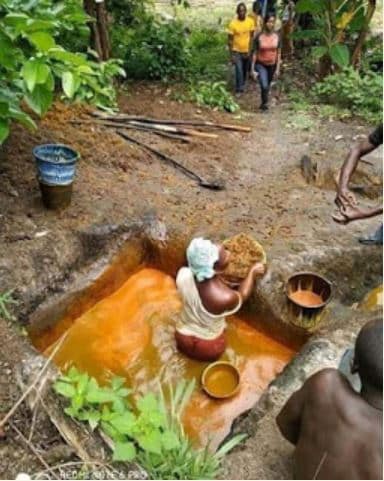 A Facebook user, Chrisray Awodi shared disturbing photos of the unhealthy method some villages making palm oil in Nigeira.
The photo in which a scantily dressed lady was seen removing kernel crumbs from the oil has caused outrage online.
Chrisray Wrote;
ALSO READ: 'Nigeria is one of the most beautiful places to live in' - Police PRO, Frank Mba
What's your opinion? Do you agree with stated opinion?