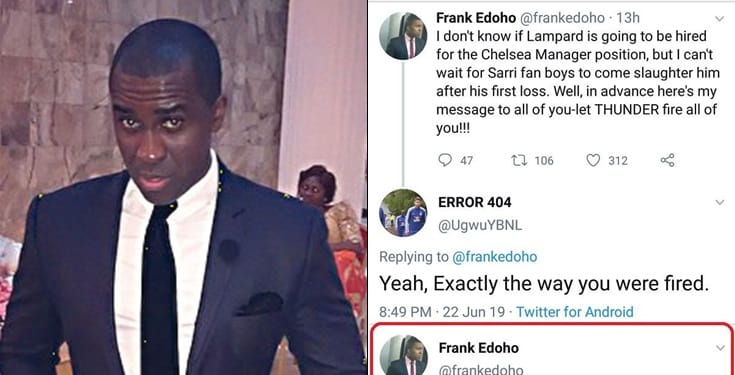 Prominent TV moderator, Frank Edoho on Saturday lost his cool and occupied with virtual fisticuffs with a troll who offended him on Twitter.
Edoho, who is a Chelsea fan, had mentioned an objective fact about the administrative position of his preferred club.
He tweeted:
Be that as it may, a troll who did not concur with his perception, shot back, asserting that Edoho was "discharged", in evident reference to the moderator's ouster from the famous Who Wants To Be A Millionaire TV game show.
Edoho would anyway not take the individual hit going underground, and went out to rain affronts on the troll.
See tweet:
Edoho directly has another TV game show, The Price Is Right Nigeria.