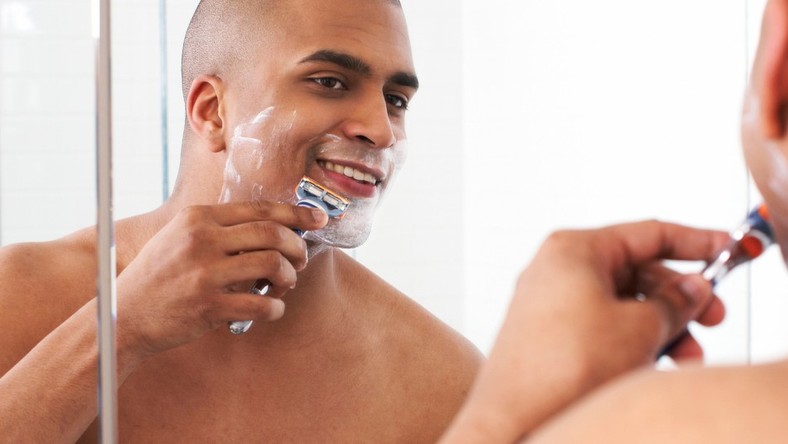 Use these natural and less expensive kitchen ingredients which are naturally anti-bacterial and soothes the skin to prevent razor bumps.
Rashes, nicks and cuts, uneven hairs, acne, dryness, sensitivity, razor burn, and bumps are among all the skin conditions that result from shaving. However, our men especially the beard gang have to undergo this painful experience at least once a week.
The problem can be alleviated by using natural and less expensive kitchen ingredients which is naturally anti-bacterial and soothes the skin.
Here are 3 ingredients to use after shaving if you want flawless skin after shaving.
Superfood, coconut oil has been causing quite a stir in the beauty world. It's one of the most versatile natural beauty products on the market. It is perfectly good for your skin, hair, and it does wonders in the kitchen too.
It is naturally antiviral, anti-fungal and antibacterial, which means that as it hydrates, it simultaneously cleanses the skin and helps keep acne at bay. It works better than fancy shaving creams with the hefty price tags.
Shea butter has amazing skin benefits. If you're slathering shea butter on your body for flawless skin, then you must use it before and aftershave. It combats dry skin as a result of shaving.
Shea butter also softens and soothes the skin, yielding to a smooth skin free of bumps. Men suffering from itching razor bumps can apply shea butter twice daily for maximum results.
Extra virgin olive oil is the one choice for people with sensitive skin. Olive oil isn't just better than shaving cream, it's way better. No chemicals cost less and can leave you with seriously younger looking skin.