A used condom was found in one of the toilets in the Big Brother Naija 2019 house and lovers, Gedoni and Khafi are prime suspects.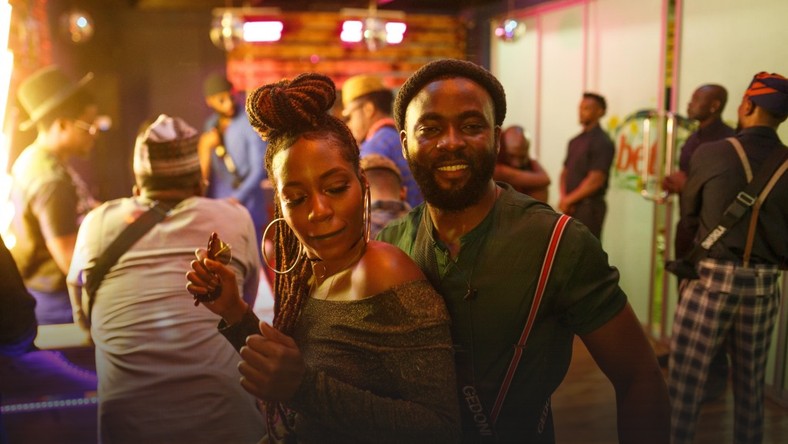 On Monday, July 28, 2019, the morning after the fourth eviction show, Diane found a used condom in the toilet and this led to who possibly used the condom and with whom.
Though the used condom was said to have been a plan initiated by Ike and his partner-in-heart and crime, Mercy, the discovery saw the housemates talking about it.
In the last four weeks, 16 out of the 21 housemates of the BBNaija 2019 Pepper Dem have remained in the house with cupid striking at least seven of them.
Gedoni and Khafi never fail to show their affections for each other with every opportunity. [BBNaija content bank]
Here's a timeline of the couples in the house and how they might have had sex
Gedoni and Khafi's names came up as prime suspects after the two were caught in an act believed to be love-making last week.
Before Tuoyo's eviction on the third Sunday live eviction show, the ex-housemate alongside Diane witnessed what was described by many as a "sex scene" in the Big Brother House.
Diane was having a heart-to-heart talk with Tuoyo when they heard the bed Khafi and Gedoni laid on giving off some squeaky sound.
Before the 'assumed love-making' session, Gedoni and Khafi were caught smooching while Tacha and Mike had a serious fight over cake spilling on her.
Nelson and Esther spent a number of times together under the sheets. [BBNaija Content Bank]
Khafi had consistently displayed public affection for Gedoni after she confessed to loving her and she makes use of every opportunity she has to savour the taste of his lips.
Another couple, who could also be up as suspects in the used condom 'prank' is
Mercy and Ike.
Ike and Mercy are one of the couples that have emerged so far in BBNaija 2019. [AfricaMagic/Big Brother Naija]
Though the two have openly expressed how they feel about each other with both housemates also marking their territories, they hardly kiss or get so touchy.
The best of the spice in their relationship, which viewers have seen, include snuggling up in bed, cuddling and enjoying cozy moments.
Another couple, who might have made use of condoms in the house is Nelson and Esther.
Though Esther had claimed she's only friends with Nelson, it's obvious she enjoys his company more in between the sheets and on the bed than during general conversations or tasks.
Gedoni and Khafi have continually shown public display of affection. [BBNaija Content Bank]
For the better part of the last two weeks before his eviction, Esther was always snuggling up and enjoying quiet time with Nelson - mostly on the bed with their bodies covered with the sheets.
It's four weeks past and the remaining 15 housemates have eight more weeks to live together and see if there won't be more mating.
It's equally eight more weeks left as the housemates compete for the winning prize of N30 million cash and N30 million worth of cash prizes.