'Deal With It' is Phyno's fourth album.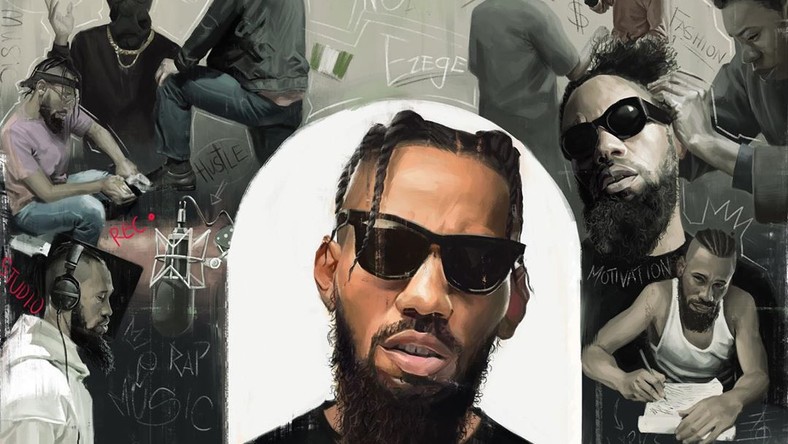 Phyno to drop new album, 'Deal With It' on September 4. (Instagram/Phynofino)
Artist: Phyno
Album Title: Deal With It
Genre: Hip-Hop, Hi-Life, Traditional Afro-pop, Afro-pop

Date of Release: September 23, 2019
Producers: Benjamz (Track 1 and Track 11), 8 Notes (Track 2), KezzyKlef (Tracks 3), Kel P (Tracks 4, 14 and 19), Major Bangz (Tracks 5, 7 and 13), Sourlarge (Tracks 6 and 12), Killertunes (Track 8), Masterkraft (Tracks 9 and 10), Mystro (Track 15), T-Spize (Track 16), Yung Willis (Track 17 and 18), Princeton (Track 20), IamBeatz and Nameless (Track 21)
Album Art:
Length: 21 Tracks. 1 hour, 15 minutes
Features: 13 - Runtown, Falz, Falz, Davido, Phenom, Cheque, Teni, Don Jazzy, Olamide, Zoro, Nuno and Ratti.
Singles: Three - 'Agu,' 'The Bag,' and 'What I See' featuring Duncan Mighty.
Tracklist:
Details/Takeaway: After the release of The Playmaker in 2017, Nigerian rapper, Phyno is back with his new album.
The video for title track, 'Deal With It' will also be released soon.
You can listen to the album on Apple Music
HERE.