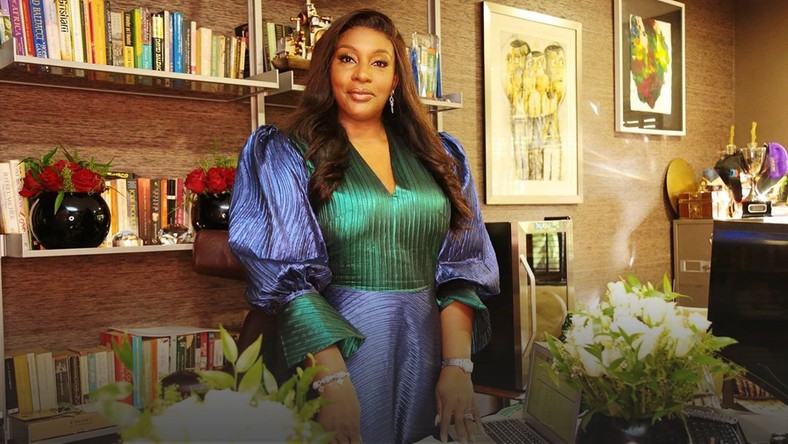 Ego Boyo has revealed how Kate Henshaw got a role written for a male actor and performed brilliantly at it.
Nigerian actress and producer, Ego Boyo has revealed how Kate Henshaw got the role written for a male actor.
In an exclusive chat with Pulse, Boyo, the executive producer of 'The Ghost and The House of Truth' disclosed how Henshaw got the role of 'Officer Stainless' that was originally written for a male actor.
The Chief Executive Officer of Temple Productions said the film's director,
Akin Omotosho
and herself were going through the script when they found out that the only personality that came to their mind as being fit for the role was Kate Henshaw.
"When we started reading about the script (for 'The Ghost and The House of Truth,') initially, the character of officer Stainless was not written for a woman, it was a man. So when we started thinking about it, we were in sync because that's who we're thinking about for that role. We're just thinking about Kate Henshaw," Boyo began.
Popular for her role as
Ann Haastrup
in classic TV series, 'Checkmate', Boyo continued saying: "
You see Kate, you know, in all her videos, face and everything, and it was just seeing her like that and then just even knowing the intensity that she can bring to any role. And we just thought that she would be great at it. So it's looking at the scripts, looking at the character or what the character is about what the definition of who the character is, and then sort of looking at who you already know, either casting it that way or looking for fresh faces.
"So it's always like a mix. We look for somebody new. For instance, Susan Wokoma is new in terms of to us here in Nigeria. She's very well known outside of Nigeria, but she's gaining traction, and of course, anybody that watches her and some shows or Netflix wouldn't know."
In the film, Henshaw plays the role of a pregnant top-flight police officer that detests bribe and wants a stain-less career. Despite her pregnancy, she was empathetic with the woman, whose child just went missing and was willing to solve the case.