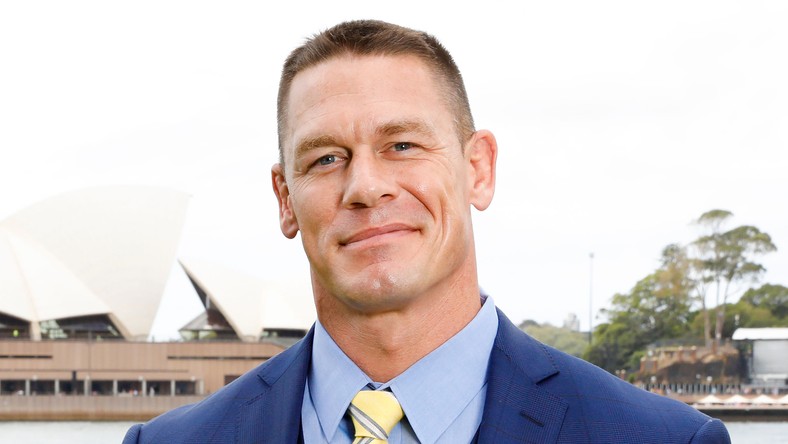 Over the past few years, John Cena has used his wrestler-turned-actor career trajectory to become a household name. And of course, with 16 WWE World Championship wins and an ever-growing number of movie roles under his belt , Cena is raking in some serious cash.
With the recent arrival of Cena's new film, Playing with Fire, fans are wondering just how much Cena has in the bank. Here's what we know about John Cena's net worth.
John Cena's total net worth is an estimated $60 million .
Cena started his professional wrestling career in 1999, and in 2015, Cena topped Forbes' inaugural list of WWE's highest-paid wrestlers with earnings of $9.5 million. In 2016, Cena was second place on that list with a salary of $8 million.
And of course, Cena also has a very active acting career. His 2018 comedy Blockers earned $21.4 million its opening weekend, and that's pretty impressive for an R-rated comedy, as the Independent pointed out. In fact, it made for the highest-grossing weekend of an R-rated comedy since Girls Trip hit theaters in 2017.
Cena has also appeared in movies like Trainwreck, Sisters, and Bumblebee, and he's recently been cast in the upcoming Fast & Furious 9 , and the upcoming Suicide Squad sequel. On the TV side of things, Cena now hosts the Ar e You Smarter Than A 5th Grader revival on Nickelodeon.
And of course, we could never forget that John Cena made an album . It was released by Columbia Records and the WWE, and it went on to achieve gold status from the Recording Industry Association of America.
The best part of all this? Cena is a charitable guy, too he holds the world record for granting the most wishes for the Make-A-Wish Foundation.