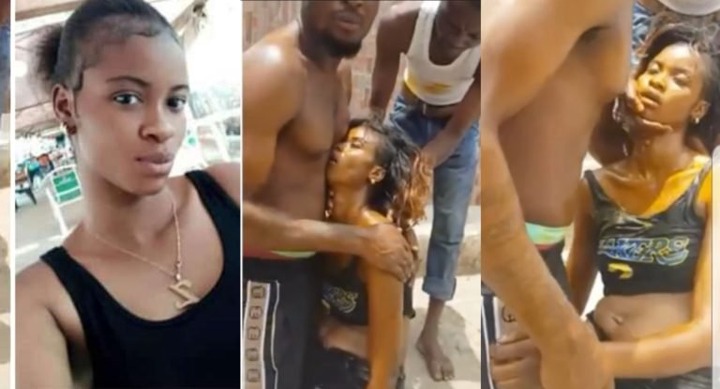 A 22-year-old lady, identified as Uche Rejoice aka. Miss Marley, has died after allegedly taking a poisonous substance known as Sniper, in Mpappe, Abuja.
It was gathered that the single mother-of-one took the drastic decision to end her life yesterday evening and was rushed to a hospital where she was later confirmed dead.
According to a post shared by a friend of the deceased, Miss Marley got into a quarrel with her boyfriend after which she allegedly threatened to kill herself.
Moments later, she rushed out to purchase sniper and eventually drank it.
See post below;
In the video that has now gone viral, the lady was seen almost lifeless as her neighbours tried effortlessly to revive her.
One of her neighbours was heard scolding her for trying to kill her kids when she has kids.