Activist, Omoyele Sowore, was allegedly shot at by armed policewoman in Abuja today May 31.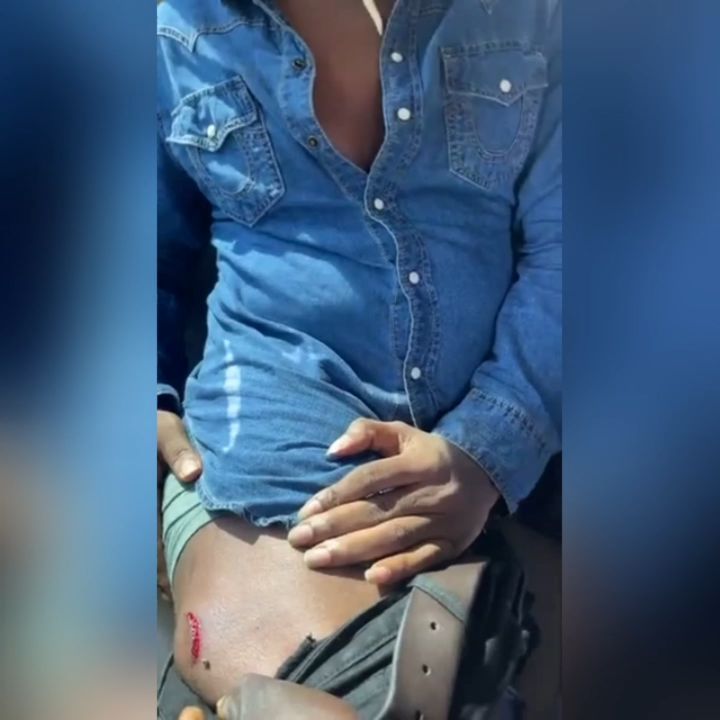 Omoyele and a group of other Nigerians were staging a protest to demand an end to insecurity in the country.
Sowore was shot close to his hip by a gun-wielding policewoman drafted to the Unity Fountain to disperse the protesters.
He confirmed the report by sharing a photo of the wound and wrote ;
Just been shot by a police officer, ACP Atine at the Unity Fountain in Abuja. #RevolutionNow Let the struggle continue even if they take my life!
Just been shit by a police officer, ACP Atine at the Unity Fountain in Abuja. #RevolutionNow Let the struggle continue even if they take my life! #BuhariMustGo pic.twitter.com/c9ui2UutXO

— Omoyele Sowore (@YeleSowore) May 31, 2021
Video: Moment Sowore was shot in Abuja by a Police officer while protesting #SitAtHome

https://t.co/lpHF6hYdeI pic.twitter.com/bp4jVzB9Tl

— Chris Osa (@ChrisOsaMedia) May 31, 2021